Jah Vinci who's real name is Kirk Rhoden burst unto the dancehall reggae scene in 2008 with a collaboration with his then mentor Vybz Kartel called "Weh Dem A Guh" on producer Stephen Mcgregor's Day Rave Riddim.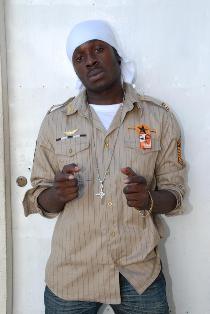 Since then most lovers of dancehall and reggae music has falling in love with his music.
He was a member of the Vybz Kartel's led Portmore Empire.
In 2011 he decided to part company with the Portmore empire saying that being a cultural artist his music no longer fits with the direction of the Portmore Empire.
In a media release he said "I'm thankful to Vybz Kartel for the role he has played in the development of my career, Kartel a mi don, a him set it fi mi. Big up yuhself, but yuh haffi be a man at the end of the day."
In recent times a number of artists has left the Portmore empire artiste such as Lisa Hype, Gaza Kim and Blak Ryno after it was said that they were beaten. The three have since then changed their names to Lisa Hyper, Kym and Ryno, respectively.
He's is well known for tracks such as:

1. Watch yuh Friends
2. Money
3. Remedy
4. Baby Girl I am Alone
5. Money Dream
6. Wine Pan
7. Rumour
8. Wipe Those Tears
10.Wicked Heart
11.Soul To Keep
12.Gwan Home
13.Me Nah Miss